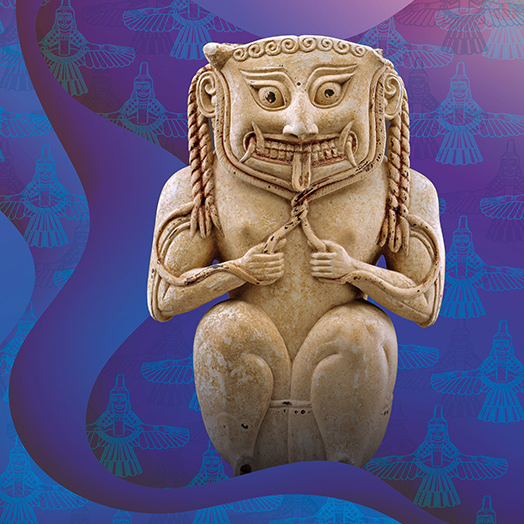 animalistic! Animals and hybrid creatures in Antiquity

19 September 2021 – 19 June 2022
Antikenmuseum Basel und Sammlung Ludwig 
Delve into a world of wild animals and ferocious hybrid creatures that have fired our imaginations from time immemorial. Learn about the status of animals in ancient civilisations and encounter monstrous creatures such as centaurs, griffins, the sphinx and the Chimera. Many of these hybrid creatures originated in the Middle East and Egypt. In Greek culture, they were a symbol of a strange, dangerous and chaotic world, against which the civilised world had to prevail.
Accompany the Greek heroes on their adventures in foreign lands and help them battle the most dangerous monsters that ever existed.
«animalistic!» is a cooperation between four Basel museums: Museum der Kulturen Basel, Antikenmuseum Basel, Pharmaziemuseum der Universität Basel and Historisches Museum Basel.
Audio guide available: Please bring your own smartphone and headphones.